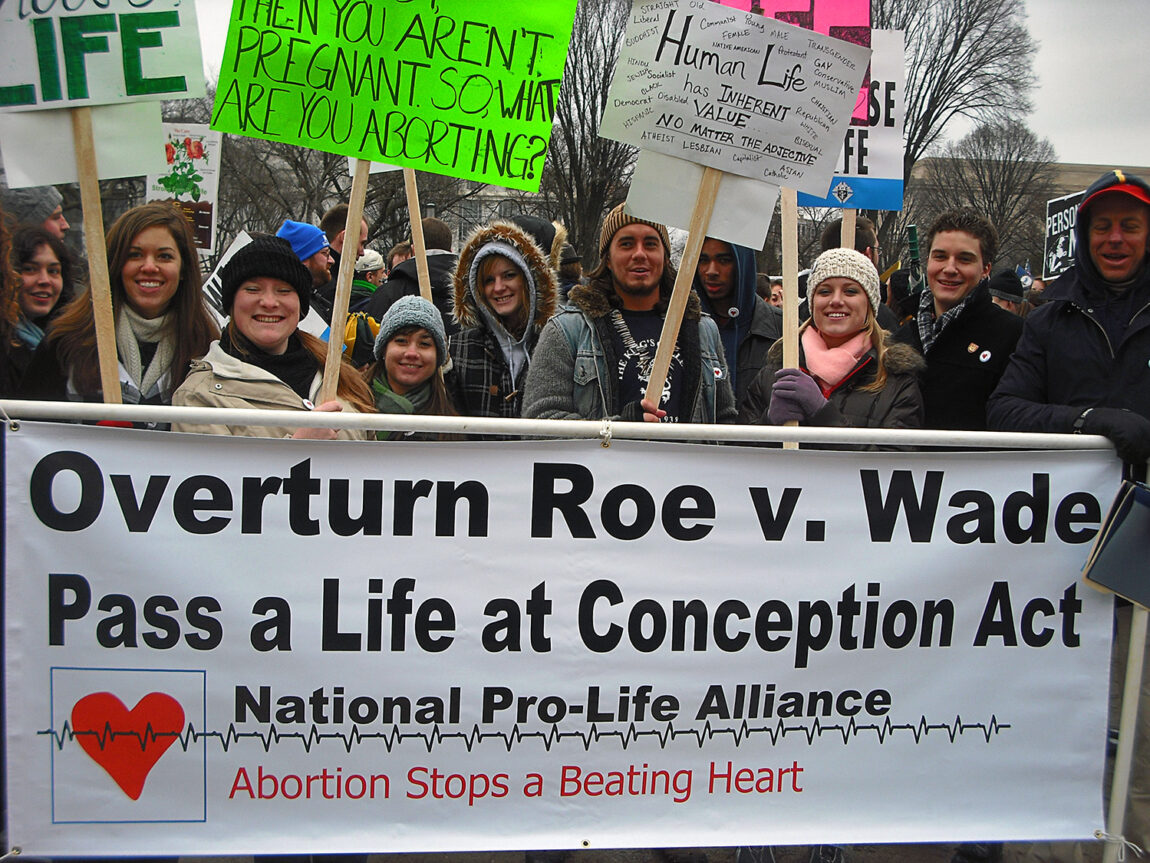 I'm Encouraged
As you know, countless pro-lifers from around the nation were set to gather in Washington, D.C., united in opposition to Roe v. Wade and to mark the 48th anniversary of that infamous Supreme Court decision.
You see, while the anniversary of Roe v. Wade is a day of mourning, it's also a reminder of why our efforts are so important… the 1.4 million unborn lives lost every year to abortion.
And though this year's memorial of the lives lost to Roe v. Wade took the form of prayers, vigils, and "virtual rallies" rather than the usual massive gathering of hundreds of thousands of pro-lifers, even so I am encouraged.
Regardless of the circumstances, the day is a chance to reflect, strengthen my resolve, and take significant action to fight against abortion.
I found myself sitting down to look over some old photos my staff and I took at past Marches.
Honestly, it is exciting to see so many of our National Pro-Life Alliance members and staff on the Mall, collecting petitions for the Life at Conception Act.
Every year we meet new people who still haven't heard of the Life at Conception Act — and every year we get a flood of new signers. 
I am again and again encouraged by the number of people who turn out in the cold weather, all united behind one cause.
And even though this year was a bit different, looking through these photos was a firm reminder that now more than ever, National Pro-Life Alliance members can and will be a key to ending abortion in our nation.
And supporters like you are the reason why.
What can I say? The passion and dedication of our members and volunteers inspires me.
And as you continue to stand with us in the fight to pass a Life at Conception Act to ultimately end Roe v. Wade, whether united in person or in spirit, I thank you for your prayers and support.